CROSS REFERENCE OF SOCIAL SECURITY NUMBERS TO PREVENT RENTAL APPLICATION FRAUD

Social Security numbers are issued according to the state of RESIDENCE of the applicant at the time the Social Security card was applied for. When you take a rental application, ask the applicant a question to see if the Social Security number may be fraudulant if the Social Security number was issued out of state. One landlord likes to ask: "I knew someone from (state of issue) with your same last name...have you ever lived in that state?" If the answer is no then I SUSPECT that the Social Security number may be fraudulant.

Here is a list of Social Security number prefixes that you can use:
Social Security prefixes were issued to residents as follows:
001-003 New Hampshire
004-007 Maine
008-009 Vermont
010-034 Massachusetts
035-039 Rhode Island
040-049 Connecticut
050-134 New York
135-158 New Joyszee
159-211 Pennsylvania
212-220 Maryland
221-222 Deleware
223-231 Virginia
232 West Virginia & No. Carolina
233-236 West Virginia
237-246 North Carolina
247-251 South Carolina
252-260 Georgia
261-267 Florida
268-302 Ohio
303-317 Indiana
318-361 Illinois
362-386 Michigan
387-399 Wisconson
400-407 Kentucky
408-415 Tennesee
416-424 Alabama
425-428 Mississippi
429-432 Arkansas
433-439 Louisiana
440-448 Oklahoma
449-467 Texas
468-477 Minnesota
478-485 Iowa
486-500 Missouri
501-502 North Dakota
503-504 South Dakota
505-508 Nebraska
509-515 Kansas
516-517 Montana
518-519 Idaho
520 Wyoming
521-524 Colorado
525 New Mexico
526-527 Arizona
528-529 Utah
530 Nevada
531-539 Washington
540-544 Oregon
545-573 California
574* Alaska
575-576 Hawaii
577-579 Washington DC
580* Virgin Islands & Puetro Rico
581-584 Puerto Rico
585 New Mexico
586* Guam, Samoa & Philipine Islands
589-595 Florida
596-599 Puerto Rico
600-601 Arizona
602-626 California
627-645 Texas
700-728 Railroad Retirement Program (no longer used)
*These numbers were also issued to Southeast Asian Refugees
between April 1975 and November 1979.

Ernie Riddle, a frequent contributor to the LANDLORD QUESTION & ANSWER FORUM on mrlandlord.com, offered the tip of asking applicants if they ever lived in the state that matches the prefix of their social security number. Using that tip and the above information has been a screening method that has helped him prevent rental application fraud. He therefore suggested that we post the above Social Security Prefix information which may be helpful to other rental property owners when screening applicants. Ernie is also the owner of the Landlord's Lock Service, a featured supplier on our website. Thanks Ernie. And to others, if you provide a product for landlords and the rental industry, please send an email to editor@mrlandlord.com. Write I am a Supplier in the subject line. We are looking for other suppliers to feature on this website for the new year.

We also suggest that rental owners always request a scored credit report for all prospective residents to help identify qualified applicants. Click here if you need info about obtaining credit reports.
Share your landlording or management forms with us, and if we share your form on our web site, we will give you a free six-month subscription to the MR. LANDLORD on-line version of the newsletter that will be emailed to you each month.
Send your forms to editor@mrlandlord.com.
---
| HOME | Q&A | TOOLBOX | SERVICES | EVENTS | FREE | LAWS |
| NEW VISITORS | BOOKS | RENTAL FORMS | SOFTWARE | SUPPLIES|
| CREDIT REPORTS | GIFTS | CUSTOMER SERVICE | CONTACT EDITOR |
| ABOUT US | ASSOCIATIONS |ADVERTISERS |DISCLAIMER |

Copyright (c) 1998-2018 MRLANDLORD.COM All rights reserved.
| | |
| --- | --- |
| | |
Top Ten Bestsellers
#1
Gold Club Newsletter Membership / Subscription (2 months Top Ten)
#2
MILLIONAIRE TAX STRATEGIES FOR REAL ESTATE INVESTORS (1 month Top Ten)
#3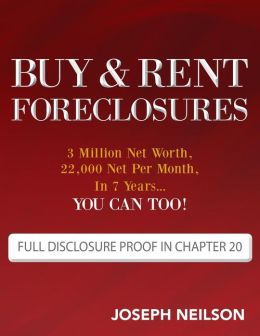 Buy and Rent Foreclosures (2 months Top Ten)
#4
MRLANDLORD.COM RENTAL FORMS (CDROM PLUS HARDCOPY) (1 month Top Ten)
#5
525 Rehab, Repair, and Maintenance + Bonus CD (2 months Top Ten)
#6
Section 8 Bible Combo Offer (2 months Top Ten)
#7
PREMIER LLC's - What Every Real Estate Investor & Entrepreneur Needs to Know! (1 month Top Ten)
#8
Landlording on Autopilot Combo Offer (2 months Top Ten)
#9
LANDLORD MARKETING SECRETS PLUS DVD (1 month Top Ten)
#10 3
Comments From Landlords:
"You have a great website and a HUGE amount of materials. I am glad that we have such a resource. And just so you know, I have checked out about every other site, similar to yours, that I could possibly find -- and yours is by far the most complete, the most helpful, and personal. Thanks!"
---
"I've been renting properties for 2 years and have gained more insight on this website in 2 nights! It's very user friendly and has useful information and feedback. I'll recommend this website to anyone owning rental properties!"
Staci
---
"I just want to thank you for your informative, free email newsletter updates. Their are many startup investors like myself who use this as a source for real estate information and I would like to express my whole-hearted appreciation for all your efforts."
Theo, PA.

---
---