RESIDENT SELECTION CRITERIA
21 POINT SCORING SYSTEM
The form/checklist this month was submitted by a regular website visitor to the mrlandlord.com Question & Answer Forum. This 21 point checklist (scoring system) is used to help determine if rental applicants are qualified.
SELECTION CRITERIA / 21 POINT SCORING SYSTEM

1. _____ON TIME FOR APPOINTMENT

2. _____BROUGHT NECESSARY ITEMS: Identification, application information, references, application fee, holding deposit...

3. _____FILLED OUT APPLICATION COMPLETELY AND TRUTHFULLY

4. _____ABLE TO VERIFY ALL OF THE NECESSARY INFORMATION

5. _____ABLE TO PAY FULL AMOUNT OF RENT AND DEPOSIT

6. _____SUFFICIENT MONTHLY INCOME OF 3 TIMES THE RENTAL AMOUNT

7. _____VERIFIABLE INCOME OR EMPLOYMENT

8. _____STABLE INCOME OR EMPLOYMENT FOR A MINIMUM OF _____ MONTHS

9. _____FINANCIAL OBLIGATION OF NO MORE THAN _____% OF INCOME

10. _____SATISFACTORY CREDIT HISTORY (NO BANKRUPTCY)

11. _____PROVIDED CREDIT REFERENCES

12. _____AT CURRENT ADDRESS FOR A MINIMUM OF ______MONTHS

13. _____GAVE PROPER NOTICE TO CURRENT LANDLORD

14. _____GAVE PROPER NOTICE TO PREVIOUS LANDLORD

15. _____NO PRIOR EVICTIONS

16. _____NO PROBLEMS WITH PREVIOUS LANDLORDS

17. _____DEPOSIT FULLY RETURNED (NONE WITHHELD FOR DAMAGES)

18. _____NO COMPLAINTS OR POLICE REPORTS REGARDING DISTURBING THE PEACE, ETC.

19. _____NO SIGNIFICANT VIOLATIONS OF A PREVIOUS RENTAL AGREEMENT

20. _____NO PETS OR IS WILLING TO SIGN A PET AGREEMENT AND MEETS ADDITIONAL PET CRITERIA

21. _____NON-SMOKERS:

NUMBER OF POSITIVE (YES) RESPONSES TO ABOVE CRITERIA SELECTION ________
ABOVE INFORMATION VERIFIED BY: ________________________________
DATE:____________________________

ACTION TAKEN: ACCEPTED ________ DECLINED _________

The above criteria is what I check when determining if a prospective resident is qualified to rent. You can modify this list to your liking. I screen callers over the phone. I have a written information sheet so I tell everyone the same thing. After I read it to them I ask them if they have any questions. I give them a description of the rental available and what my requirements are, what I accept and don't accept. I tell them (the list) of criteria I will be checking for, how much the credit check is and how much $$ they need to move in. I will not give the address out unless I have a phone number, name (verified - usually they have left a message on the machine) and appointment made to show property. I've been a Landlord for only 4 years and have not had any serious problems to date. I've only had one couple habitually late on the rent and they are living somewhere else now. Hope this list will help you.
Karen Gee
Editor's note. Thanks Karen for sharing your form and for helping us help other rental owners. A note to website visitors; when using a selection criteria or scoring system similar to the above, you may want to set a "minimum" number of positive responses to consider an applicant as qualified. In addition, be sure all positive responses has been verified and always run a credit report on all applicants. Click here if you need assistance with obtaining a credit report for a rental applicant.
Share your landlording or management forms with us, and if we share your form on our web site, we will give you a free six-month subscription to the MR. LANDLORD on-line version of the newsletter that will be emailed to you each month.
Send your forms to editor@mrlandlord.com.
---
| HOME | Q&A | TOOLBOX | SERVICES | EVENTS | FREE | LAWS |
| NEW VISITORS | BOOKS | RENTAL FORMS | SOFTWARE | SUPPLIES|
| CREDIT REPORTS | GIFTS | CUSTOMER SERVICE | CONTACT EDITOR |
| ABOUT US | ASSOCIATIONS |ADVERTISERS |DISCLAIMER |

Copyright (c) 1998-2018 MRLANDLORD.COM All rights reserved.
| | |
| --- | --- |
| | |
Top Ten Bestsellers
#1
Gold Club Newsletter Membership / Subscription (2 months Top Ten)
#2
MILLIONAIRE TAX STRATEGIES FOR REAL ESTATE INVESTORS (1 month Top Ten)
#3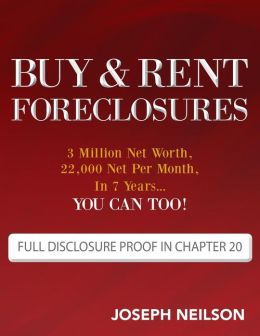 Buy and Rent Foreclosures (2 months Top Ten)
#4
MRLANDLORD.COM RENTAL FORMS (CDROM PLUS HARDCOPY) (1 month Top Ten)
#5
525 Rehab, Repair, and Maintenance + Bonus CD (2 months Top Ten)
#6
Section 8 Bible Combo Offer (2 months Top Ten)
#7
PREMIER LLC's - What Every Real Estate Investor & Entrepreneur Needs to Know! (1 month Top Ten)
#8
Landlording on Autopilot Combo Offer (2 months Top Ten)
#9
LANDLORD MARKETING SECRETS PLUS DVD (1 month Top Ten)
#10 3
Comments From Landlords:
---
"Of course there isn't another site like this one anywhere on the web. Oh there are other immitators but nothing compares to the quality of this site and always made even better by filling reqests and idea's of the viewers, such as the
---
"The Q and A is the best thing on this site and why I come back every day. The wealth of info from other landlords is massive plus I feel like there is someone out there who's been there and really cares."
Lori, NV.

---
---