Chat Room
First Time Visitors
Gold Club Members
Questions & Answers
New And Hot
Tell A Friend
Surveys & Forms
Landlord of the Month
Visitor Comments
Landlord Cruise


Weekly Tip
Free Newsletter
Rental Form
Sample Lease
Special Report
Lead Paint Pamphlet
Weekly Email Update
Landlord/Tenant Law
Win A Free Book


Mr. L. Subscription
Landlord Books
Financial Calculators
100 Rental Forms
Mgmnt. Software
Rental Application
Cash Flow Analyzer
List Your Vacancy
Landlord Bootcamp


For New Landlords
State-Specific Forms
Suppliers
Top Ten Bestsellers
Home Study Courses
Authors/Advisors
Partner With Us
Mr. L. Seminars


Tenant Credit Reports
Direct Rent Deposits
Auto Rent Drafts
Collect Bad Checks
Report Bad Resident
Tax Assistance
Property Managers


Find an Association
Free Speaker
Affiliate Program
Free Monthly Column
Free Newsletters
Improve America
Success Stories
Website Wish List




Jeffrey Taylor

ABOUT THE INSTRUCTOR - AUTHOR - COACH
Jeffrey E. Taylor, C.P.L., Founder of Mrlandlord.com



* Author of THE LANDLORD'S KIT, the bestselling book nationwide on the subject of property management and also his latest book - THE LANDLORD'S SURVIVAL GUIDE.

* Founder of MRLANDLORD.COM website, that has over 1,000,000 page views every month, and the most visited Q & A Forum on the Internet by rental property owners where answers and tips are provided by fellow rental owners across North America, professional property managers CPAs, and real estate attorneys.

* Chief Executive Officer of MR. LANDLORD, INC. - A national property management consulting firm - providing coaching tips to over 100,000 landlords annually and assisting owners with 1 to 1000 rental units.

* President of Home Rental Publishing - #1 national provider of information and resources for the small rental owner. Annually writes and publishes numerous books, reports, home-study courses and publications for rental owners.

* Editor of MR LANDLORD, largest circulated real estate newsletter in the country for 20 years.

* Rental Property Owner - He and his wife have acquired and manages rental properties ranging from single family to apartment communites for over 20 years and have been married for 24 years with two sons whom God has blessed us with.

* Graduate of UCLA, Masters degree work in Communications and Honorary Masters Degree in Real Estate Investing.

* Trainer for a property management company while holding his real estate license, conducting seminars and classes on property management.

* Author of a dozen publications, books and reports on various aspects of property management and has written over 1200 published articles on the subject. Also provides articles for over 100 association newsletters. (Email editor@mrlandlord.com if your group is interested.)

* He's been interviewed on numerous radio talk and TV shows across the country and quoted in hundreds of publications, newspapers and magazines including; appearing several times on CNN, quoted on the front page of the Wall Street Journal, Smart Money, Personal Finance Magazine, Real Estate Journal, Business Week Magazine, and the New York Times.

* Conducted over 1000 seminars and workshops and has assisted thousands of landlords nationwide in increasing their monthly Cash flow and Resident Retention.

* In addition to speaking to real estate investor and apartment/landlord associations, Jeffrey has been requested to speak at major conferences and conventions featuring Robert Allen, Brian Tracy, Albert Lowry, Carlton Sheets, John Schaub, Ron LeGrand, Jim Napier, and Jack Miller.

* Consuming researcher and shares the latest management ideas and solutions from rental owners and managers across the country each year in order to help landlords achieve maximum control of their properties, maximum rental income, maximum resident retention and cooperation and to simply make the most of the assets that God has given you!

---

| HOME | Q&A | TOOLBOX | SERVICES | EVENTS | FREE | LAWS |
| NEW VISITORS | BOOKS | RENTAL FORMS | SOFTWARE | SUPPLIES|
| CREDIT REPORTS | GIFTS | CUSTOMER SERVICE | CONTACT EDITOR |
| ABOUT US | ASSOCIATIONS |ADVERTISERS |DISCLAIMER |

Copyright (c) 1998-2021 MRLANDLORD.COM All rights reserved.

| | |
| --- | --- |
| | |
Top Ten Bestsellers
#1
Gold Club Newsletter Membership / Subscription (2 months Top Ten)
#2
MILLIONAIRE TAX STRATEGIES FOR REAL ESTATE INVESTORS (1 month Top Ten)
#3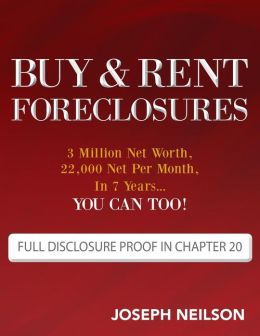 Buy and Rent Foreclosures (2 months Top Ten)
#4
MRLANDLORD.COM RENTAL FORMS (CDROM PLUS HARDCOPY) (1 month Top Ten)
#5
525 Rehab, Repair, and Maintenance + Bonus CD (2 months Top Ten)
#6
Section 8 Bible Combo Offer (2 months Top Ten)
#7
PREMIER LLC's - What Every Real Estate Investor & Entrepreneur Needs to Know! (1 month Top Ten)
#8
Landlording on Autopilot Combo Offer (2 months Top Ten)
#9
LANDLORD MARKETING SECRETS PLUS DVD (1 month Top Ten)
#10 3
Comments From Landlords:
"I've been a rental owner for almost 30 years. I'm so grateful for finding your site, and thank you for the
---
"It's been about a year since I found this site and the suggestions and tips I have gotten here have not only helped me become a better landlady, but saved me money. You've given me support and a kick in the pants when I needed to remember it's a JOB, not a charity! And a good deal of it is dispensed with humor. I really believe this is the best site of its kind. Thank you Jeffrey, and fellow LLs... Aw shucks, I'm getting all mushy!"
Kathy, MI.
---
"You are truly a great professional serving needs of the real estate investment industry ever since I knew you (17 years)!! Please keep on keeping on my man!!!"
Sham Reddy, Dayton, OH
---
---