PROFESSIONAL PROPERTY MANAGERS DIRECTORY

Managers, thanks for wanting to be included on our nationwide directory! Please read our terms and conditions to be included.

MRLANDLORD.com's Professional Property Managers Directory is FREE! This is provided as a courtesy to professional property managers who have subscribed to our newsletter or who have attended one of our landlord conferences and/or training. We currently average over 60,000 unique visitors to our site monthly by rental owners (according to google analytics) and many of them need and are seeking the services of a professional manager.

In exchange for a FREE listing of your services on our popular website, we only ask that you please include a link from "anywhere" on your site to our homepage - http://www.mrlandlord.com. The link can appear on your website's homepage, your "links" or "resources" page or on any other page of your choice. Once we receive the information you submit below, we will: 1) confirm that you are either a Mr. Landlord subscriber or attended one of our trainings, 2) Review your website to make sure you indeed offer professional property management services and 3) confirm that you have placed a link somewhere on your site to our website - http://www.mrlandlord.com. Within 48 hours after your information is confirmed, your listing should begin to appear on our Directory. Please let us know if, for some reason, you do not see your link appear. Thanks for offering your services to our website visitors.
---
| HOME | Q&A | TOOLBOX | SERVICES | EVENTS | FREE | LAWS |
| NEW VISITORS | BOOKS | RENTAL FORMS | SOFTWARE | SUPPLIES|
| CREDIT REPORTS | GIFTS | CUSTOMER SERVICE | CONTACT EDITOR |
| ABOUT US | ASSOCIATIONS |ADVERTISERS |DISCLAIMER |

Copyright (c) 1998-2018 MRLANDLORD.COM All rights reserved.
| | |
| --- | --- |
| | |
Top Ten Bestsellers
#1
Gold Club Newsletter Membership / Subscription (2 months Top Ten)
#2
MILLIONAIRE TAX STRATEGIES FOR REAL ESTATE INVESTORS (1 month Top Ten)
#3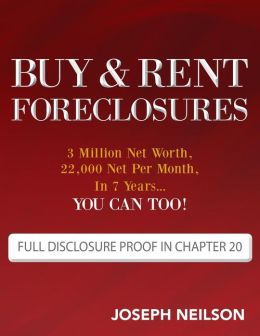 Buy and Rent Foreclosures (2 months Top Ten)
#4
MRLANDLORD.COM RENTAL FORMS (CDROM PLUS HARDCOPY) (1 month Top Ten)
#5
525 Rehab, Repair, and Maintenance + Bonus CD (2 months Top Ten)
#6
Section 8 Bible Combo Offer (2 months Top Ten)
#7
PREMIER LLC's - What Every Real Estate Investor & Entrepreneur Needs to Know! (1 month Top Ten)
#8
Landlording on Autopilot Combo Offer (2 months Top Ten)
#9
LANDLORD MARKETING SECRETS PLUS DVD (1 month Top Ten)
#10 3
Comments From Landlords:
"Jeff, I just love your free email newsletter. It is WONDERFUL!! Thank you for writing it! Strangely enough most of my friends and family do not own Real Estate investment properties so I find it hard to relate to them on this topic. Your newsletter makes me feel like I am part of the club!"
---
"My husband and I became LLs about a year ago so I'm definitely a newbie. If it weren't for this site which is full of feed back of ideas, suggestions, and advice, I really wouldn't know where to turn. I read the posts every day even if the particular post didn't apply to me because I never know if I might need it in the future. There are a few associations in my area but the LLs that I've met seem a bit closed mouth and are unwilling to share their experiences... the wealth of knowledge that is given at this site is priceless. On my behalf, I thank all the 'experienced' landlords for willing to share their experiences."
Cher, FL.
---
"Hi, my name is Joey and I am a mrlandlord.com addict. But hey, unlike other addictions, this one saves me lots of money."
Joey, NJ.
---
---