Chat Room
First Time Visitors
My Personal Library
Questions & Answers
New And Hot
Tell A Friend
Cyberclub Members
Landlord of the Month
Daily News
Visitor Comments
Landlord Convention


Q & A Library
Weekly Tip
Paper Issue
Rental Form
Sample Lease
Special Report
Lead Paint Pamphlet
Weekly Email Update
Landlord/Tenant Law
Landlord Survey


Mr. L. Subscription
Landlord Books
Financial Calculators
Reminder Service
100 Rental Forms
Landlord Web Sites
Mgmnt. Software
Rental Application
Weekly Contest
Property Maintenance
List Your Vacancy


For New Landlords
State-Specific Forms
Suppliers
Advertising Rates
Foreclosures
Authors/Advisors
Money Lenders
Partner With Us
Properties For Sale
Speaking Schedule


Auto Rent Drafts
Tenant Credit Reports
Direct Rent Deposits
Report Bad Resident
Tax Assistance
Legal Assistance
Judgment Collections
Property Managers
Website Wish List
Landlord Cruise


Find an Association
Free Web Site
Free Speaker
Monthly Meetings
Affiliate Program
Free Monthly Column
Free Newsletters
Improve America
Success Stories
Submit Your Tip

PROFESSIONAL PROPERTY MANAGERS DIRECTORY

Welcome to mrlandlord.com's directory of professional managers. Consider contacting professional managers listed below if you need the services of a professional manager. Look to see if there are managers for your state represented (more to soon be added), and click on the Company's Name to be linked directly to their website. This section of our website is sponsored by NARPM.com, the National Association of Residential Property Managers. If you are a professional property manager, we invite you to be included on our FREE directory, simply click on the ADD YOUR LINK button below.

---
---
| HOME | Q&A | TOOLBOX | SERVICES | EVENTS | FREE | LAWS |
| NEW VISITORS | BOOKS | RENTAL FORMS | SOFTWARE | SUPPLIES|
| CREDIT REPORTS | GIFTS | CUSTOMER SERVICE | CONTACT EDITOR |
| ABOUT US | ASSOCIATIONS |ADVERTISERS |DISCLAIMER |

Copyright (c) 1998-2013 MRLANDLORD.COM All rights reserved.
| | |
| --- | --- |
| | |
Top Ten Bestsellers
#1
How to Manage Property As A Real Estate Investor (1 month Top Ten)
#2
Gigantic Mr. Landlord Subscription Package (1 month Top Ten)
#3
Collect Back Rent Training Course for Landlords (1 month Top Ten)
#4
The Landlord's Kit (40 months Top Ten)
#5
Renaissance Goldmine of Brilliant Tax Strategies (1 month Top Ten)
#6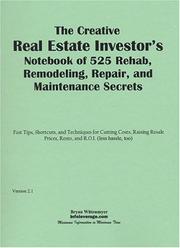 525 Rehab, Repair and Maintenance (6 month Top Ten)
#7
New Landlord Complete Starter Kit (1 month Top Ten)
#8
Landlord Rights - State Laws Guidebooks (43 months Top Ten)
#9
Section 8 Bible (8 months Top Ten)
#10
LLC MASTER MACHINE AND FORMS PACKAGE (5 month Top Ten)
Comments From Landlords:
"You have a great website and a HUGE amount of materials. I am glad that we have such a resource. And just so you know, I have checked out about every other site, similar to yours, that I could possibly find -- and yours is by far the most complete, the most helpful, and personal. Thanks!"
Bert, KY.
---
"I've been renting properties for 2 years and have gained more insight on this website in 2 nights! It's very user friendly and has useful information and feedback. I'll recommend this website to anyone owning rental properties!"
Staci
---
"I just want to thank you for your informative, free email newsletter updates. Their are many startup investors like myself who use this as a source for real estate information and I would like to express my whole-hearted appreciation for all your efforts."
Theo, PA.

---
---