Chat Room
First Time Visitors
Gold Club Members
Questions & Answers
New And Hot
Tell A Friend
Surveys & Forms
Landlord of the Month
Visitor Comments
Landlord Cruise


Weekly Tip
Free Newsletter
Rental Form
Sample Lease
Special Report
Lead Paint Pamphlet
Weekly Email Update
Landlord/Tenant Law
Win A Free Book


Mr. L. Subscription
Landlord Books
Financial Calculators
100 Rental Forms
Mgmnt. Software
Rental Application
Cash Flow Analyzer
List Your Vacancy
Landlord Bootcamp


For New Landlords
State-Specific Forms
Suppliers
Top Ten Bestsellers
Home Study Courses
Authors/Advisors
Partner With Us
Mr. L. Seminars


Tenant Credit Reports
Direct Rent Deposits
Auto Rent Drafts
Collect Bad Checks
Report Bad Resident
Tax Assistance
Judgment Collections
Property Managers


Find an Association
Free Speaker
Affiliate Program
Free Monthly Column
Free Newsletters
Improve America
Success Stories
Website Wish List




LELA

LAKE ERIE LANDLORD ASSOCIATION

Serving Northern Ohio, Lorain and surrounding counties.

ABOUT ASSOCIATION

To educate, inform, exchange ideas and improve the status as well as the financial well being of all housing providers while striving to improve the condition of housing for everyone.

MONTHLY MEETINGS / EVENTS

Our meetings are held at 7:00 P.M. the first tuesday of every month at the Holiday Inn in Elyria.

CONTACT INFORMATION

Linda Kinder
Executive Coordinator
Phone 440-233-5300
Fax 440-223-5301
Toll-Free 866-234-5352
Website www.lela.cc

LELA, 1727 North Ridge Road
Lorain, OH. 44055


Officers:
President: Joe Kinder,
VP: Steve Taylor
Secretary: Mark Schroeder
Treasurer: Jack Green


MEMBERSHIP INFO

All legal residents of the State of Ohio or any of its neighboring states who are the owners of a minimum of at least one (1) rental unit or investment property and/or have a genuine intent to pursue investment property purchases will be considered eligible to apply for membership to this corporation. The term "neighboring" shall be construed as being unlimited. Membership fee is $150.00 per year. A one time registration fee of $25.00 is assessed so that we may provide a valuable book of forms, letters and helpful information to all new members.

---

| HOME | Q&A | TOOLBOX | SERVICES | EVENTS | FREE | LAWS |
| NEW VISITORS | BOOKS | RENTAL FORMS | SOFTWARE | SUPPLIES|
| CREDIT REPORTS | GIFTS | CUSTOMER SERVICE | CONTACT EDITOR |
| ABOUT US | ASSOCIATIONS |ADVERTISERS |DISCLAIMER |

Copyright (c) 1998-2019 MRLANDLORD.COM All rights reserved.

| | |
| --- | --- |
| | |
Top Ten Bestsellers
#1
Gold Club Newsletter Membership / Subscription (2 months Top Ten)
#2
MILLIONAIRE TAX STRATEGIES FOR REAL ESTATE INVESTORS (1 month Top Ten)
#3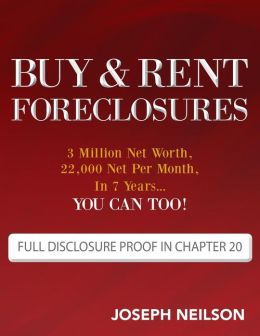 Buy and Rent Foreclosures (2 months Top Ten)
#4
MRLANDLORD.COM RENTAL FORMS (CDROM PLUS HARDCOPY) (1 month Top Ten)
#5
525 Rehab, Repair, and Maintenance + Bonus CD (2 months Top Ten)
#6
Section 8 Bible Combo Offer (2 months Top Ten)
#7
PREMIER LLC's - What Every Real Estate Investor & Entrepreneur Needs to Know! (1 month Top Ten)
#8
Landlording on Autopilot Combo Offer (2 months Top Ten)
#9
LANDLORD MARKETING SECRETS PLUS DVD (1 month Top Ten)
#10 3
Comments From Landlords:
"You have a great website and a HUGE amount of materials. I am glad that we have such a resource. And just so you know, I have checked out about every other site, similar to yours, that I could possibly find -- and yours is by far the most complete, the most helpful, and personal. Thanks!"
---
"I've been renting properties for 2 years and have gained more insight on this website in 2 nights! It's very user friendly and has useful information and feedback. I'll recommend this website to anyone owning rental properties!"
Staci
---
"I just want to thank you for your informative, free email newsletter updates. Their are many startup investors like myself who use this as a source for real estate information and I would like to express my whole-hearted appreciation for all your efforts."
Theo, PA.

---
---