NOTICE OF INTENT TO ENTER

Resident:__________________________________
Address: __________________________________
__________________________________
__________________________________
According to your rental/lease agreement, the landlord/owner or designees may enter the property you are renting after giving a reasonable notice of at least 24 hours in advance.
You are hereby notified at 24 hours in advance that the landlord/owner or designees intend to enter the premises you are renting at the above address noted above for the purpose of: _________________________________________________.
Approximate time of entrance:__________________________________
Estimated duration of stay:__________________________________.
If you will be available at the above time, please let the landlord/manager know. However, it is not necessary that you be available on the premises at the time of entry. Landlord/owner or designees, after knocking to determine if anyone is home, will use a passkey to gain entrance.
Change of Lock Notice: If the landlord/owner or designee is unable to enter because resident has changed or rekeyed locks, landlord will use a locksmith to open door and locks will be refeyed. A new key will be given to resident who will be charged for the service.
Signed:__________________________________
Date:__________________________________
Delivered in person by:__________________________________
Signed:__________________________________
Date:__________________________________
Time:__________________________________

This Notice Of Intent To Enter form is from the THE LANDLORD'S TROUBLE SHOOTER by Robert Irwin. Please note that State laws vary on amount of advance notice required for landlord to enter rental property with a few states requiring a minimum of 48 hors of advanced notice. Check your local state statutes.
Additional note: If enter a rental property that a tenant has vacated and you discover a very bad odor, there is a product available that you can use to eliminate ALL Odors. Click here to discover a product called OdorXit, that is recommended by many mrlandlord.com subscribers.
Share your landlording or management forms with us, and if we share your form on our web site, we will give you a free six-month subscription to the MR. LANDLORD on-line version of the newsletter that will be emailed to you each month.
Send your forms to editor@mrlandlord.com.
---
| HOME | Q&A | TOOLBOX | SERVICES | EVENTS | FREE | LAWS |
| NEW VISITORS | BOOKS | RENTAL FORMS | SOFTWARE | SUPPLIES|
| CREDIT REPORTS | GIFTS | CUSTOMER SERVICE | CONTACT EDITOR |
| ABOUT US | ASSOCIATIONS |ADVERTISERS |DISCLAIMER |

Copyright (c) 1998-2018 MRLANDLORD.COM All rights reserved.
| | |
| --- | --- |
| | |
Top Ten Bestsellers
#1
Gold Club Newsletter Membership / Subscription (2 months Top Ten)
#2
MILLIONAIRE TAX STRATEGIES FOR REAL ESTATE INVESTORS (1 month Top Ten)
#3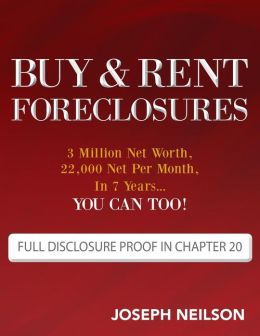 Buy and Rent Foreclosures (2 months Top Ten)
#4
MRLANDLORD.COM RENTAL FORMS (CDROM PLUS HARDCOPY) (1 month Top Ten)
#5
525 Rehab, Repair, and Maintenance + Bonus CD (2 months Top Ten)
#6
Section 8 Bible Combo Offer (2 months Top Ten)
#7
PREMIER LLC's - What Every Real Estate Investor & Entrepreneur Needs to Know! (1 month Top Ten)
#8
Landlording on Autopilot Combo Offer (2 months Top Ten)
#9
LANDLORD MARKETING SECRETS PLUS DVD (1 month Top Ten)
#10 3
Comments From Landlords:
---
"Of course there isn't another site like this one anywhere on the web. Oh there are other immitators but nothing compares to the quality of this site and always made even better by filling reqests and idea's of the viewers, such as the
---
"The Q and A is the best thing on this site and why I come back every day. The wealth of info from other landlords is massive plus I feel like there is someone out there who's been there and really cares."
Lori, NV.

---
---