Chat Room
First Time Visitors
Gold Club Members
Questions & Answers
New And Hot
Tell A Friend
Surveys, Forms, Reports
Landlord of the Month
Daily News
Visitor Comments
Q & A Library

Weekly Tip

Free Newsletter

Rental Form

Sample Lease

Special Report

Lead Paint Pamphlet

Weekly Email Update

Landlord/Tenant Law

Win A Free Book
Mr. L. Subscription

Landlord Books

Financial Calculators

Reminder Service

100 Rental Forms

Landlord Web Sites

Mgmnt. Software

Rental Application

Cash Flow Analyzer

Property Maintenance

List Your Vacancy
For New Landlords

Landlord Cruise

Suppliers

Top Ten Bestsellers

Home Study Courses
Authors/Advisors

Money Lenders

Partner With Us

Properties For Sale

Mr. L. Seminars
Auto Rent Drafts

Tenant Credit Reports

Direct Rent Deposits

Report Bad Resident

Tax Assistance

Legal Assistance

Judgment Collections

Property Managers

Website Wish List

Find Former Tenant
Find an Association

Free Web Site

Free Speaker

Monthly Meetings

Affiliate Program

Free Monthly Column

Free Newsletters

Improve America

Success Stories

Submit Your Tip
Send an email with your name, address, telephone number, fax number, to freeissue@mrlandlord.com to receive your free issue.
If you are thinking about subscribing, please visit the About Us page.
---
| HOME | Q&A | TOOLBOX | SERVICES | EVENTS | FREE | LAWS |
| NEW VISITORS | BOOKS | RENTAL FORMS | SOFTWARE | SUPPLIES|
| CREDIT REPORTS | GIFTS | CUSTOMER SERVICE | CONTACT EDITOR |
| ABOUT US | ASSOCIATIONS |ADVERTISERS |DISCLAIMER |

Copyright (c) 1998-2018 MRLANDLORD.COM All rights reserved.
| | |
| --- | --- |
| | |
Top Ten Bestsellers
#1
Gold Club Newsletter Membership / Subscription (2 months Top Ten)
#2
MILLIONAIRE TAX STRATEGIES FOR REAL ESTATE INVESTORS (1 month Top Ten)
#3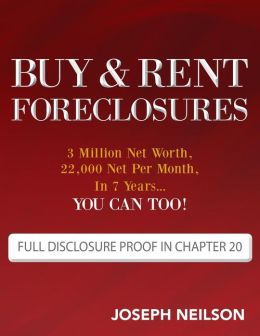 Buy and Rent Foreclosures (2 months Top Ten)
#4
MRLANDLORD.COM RENTAL FORMS (CDROM PLUS HARDCOPY) (1 month Top Ten)
#5
525 Rehab, Repair, and Maintenance + Bonus CD (2 months Top Ten)
#6
Section 8 Bible Combo Offer (2 months Top Ten)
#7
PREMIER LLC's - What Every Real Estate Investor & Entrepreneur Needs to Know! (1 month Top Ten)
#8
Landlording on Autopilot Combo Offer (2 months Top Ten)
#9
LANDLORD MARKETING SECRETS PLUS DVD (1 month Top Ten)
#10 3
Comments From Landlords:
"I just want to say that when I found this site I had just bought my building and had absolutly no idea as to what I was doing. The questions and replies on this site have taught me so much that now I can actually take care of business without being afraid of doing or saying anything that could get me sued. Even my husband is amazed at the knowledge I have gained through this site. So all I want to say is THANK YOU ALL!! You people rock!"
---
You have a great site that helps me to make better decisions in my daily routine. Thanks for being here.
Matthew

---
If you want a LOT of bang for your buck then you should sign up for the MrLandlord.com Cruise in December. I've gone twice and it was fabulous. The ideas I got are paying for the cruise MANY times over.
Dan, MA.
---
---