| | |
| --- | --- |
| | Here you will find web site links to state specific Landlord/Tenant Laws for all 50 states and Canada. In addition, click here for various state specific rental forms that you can download immediately. Be sure to bookmark this page now for future legal reference. |
Top Ten Bestsellers
#1
Gigantic Mr. Landlord Subscription Package (1 month Top Ten)
#2
The Fee Bible (3 months Top Ten)
#3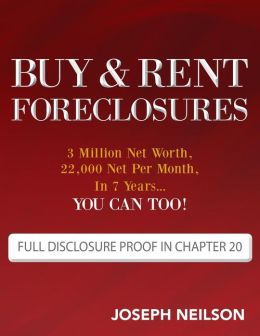 Buy and Rent Foreclosures (1 month Top Ten)
#4
Online Property Management Software (1 month Top
#5
#6
525 Rehab, Repair, and Maintenance + Bonus CD (1 month Top Ten)
#7
Section 8 Bible Combo Offer (1 month Top Ten)
#8
How I Started With Nothing And Made $12 Million In R. E.
#9
Freedom without Banks DVD Set
#10
Landlording on Autopilot Combo Offer (1 month Top Ten)
Comments From Landlords:
eU1zRC http://www.QS3PE5ZGdxC9IoVKTAPT2DBYpPkMKqfz.com
---
"Of course there isn't another site like this one anywhere on the web. Oh there are other immitators but nothing compares to the quality of this site and always made even better by filling reqests and idea's of the viewers, such as the picture pages. All of us are addicted. Can't go to bed without checking it one last time before hitting the old sack and of course must click on when I first get up. Priceless info given freely by experienced Landlords all over the country. Hitting on this web site was your lucky day if you came on it by accident. Once you see it, you won't want to leave. Just my humble opinion which is shared by every single Landlord or viewer on this site."
Nancy, MI.
---
"The Q and A is the best thing on this site and why I come back every day. The wealth of info from other landlords is massive plus I feel like there is someone out there who's been there and really cares."
Lori, NV.

---
---